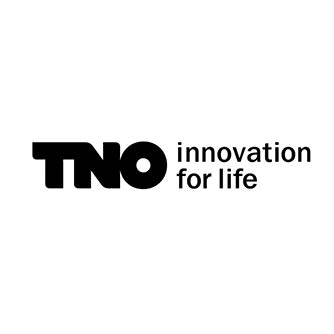 Role within the project
BIM expert
Leader of BIM related activities within Built2Spec
Make BIM technologically ready for self-inspection and quality checks
Bring BIM to the construction worksite
TNO is the research organisation of applied sciences in the Netherlands with more than 4000 researchers and staff. At national, EU and international level, TNO has been very active in a large number of EU research projects for many years and involved in ETCP, ETPIS and EPBD Buildings Platform. As an independent organisation, TNO performs R&D for governments, the SME sector, large industrial companies, service providers, and non-governmental organisations. TNO research scientists are organised within 3 expertise centres: Technical Sciences; Earth, Environmental and Life Sciences; and Behavioural and Societal Sciences.
TNO develops and implements innovative knowledge in 7 thematic areas, including the 'Built Environment' and 'Energy'. TNO innovation is geared towards better design of construction, management, renovation and maintenance processes, as well as the use of sustainable materials. In innovation areas of energy, TNO is the leading actor in the development of technologies and methods that will enable an energy-producing built environment aligned with '2020' goals by smart use of sustainable energy sources. At the district scale, TNO promotes intelligent energy networks (smart grids) and works towards the creation of reliable energy supplies to replace fossil fuels, particularly by increasing the share of sustainable decentralised energy generation, like solar and wind energy, green gas, biogas and syngas.
The BIM- team at TNO is THE knowledge provider in the Netherlands for ICT integration in the construction industry sector by introduction of Building Information Models (BIM) and related concepts like GIS, LinkedData (LD) and BCF. As a neutral partner, they realise "open" future-proof integration solutions for architects, engineering agencies, contractors, suppliers and clients/end-users. These solutions are typically based on international, open standards like ISO STEP, BuildingSmart IFC and BCF, and OGC CityGML.
The BIM team has a long track record in successful European R&D (examples include: InPro, Sinphony, Pantura, IntUBE, Mirabel , Odysseus, EcoDistrict, Proficient, Streamer…).
Especially the BIM technology applied to the construction site are essential for the goals of the built2spec project. We will use and extend the knowledge, experience and open source software tools as input for efficient construction processes during constructions and renovation, components modelling, analyses and assessment.
Besides this 'virtual' aspects we also bring in our practical knowledge of building systems (industrial/modular etc.) related to renovation and our expertise on energy efficiency of buildings.