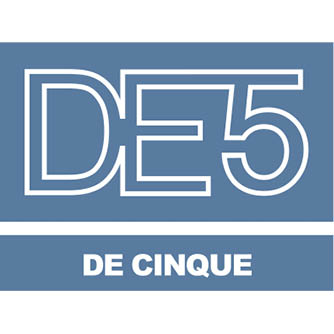 Role within the project
Expert of SME contractors
Testing the developed self-inspection and quality assurance techniques in the ongoing consecution sites
Tests and quality checks
Feedback collection and final assessment
De Cinque Linear House s.n.c. was founded on 1981 from initiative of Angelo De Cinque. The company became and is a reference point for the professional building sector in the Abruzzo and Molise regions. In the 90s is the first company in the area of Vasto to give innovative solution to build new system with dry using gypsum coated to create partitions and ceilings and is expert in waterproofing and thermal and acoustic insulation.
DE5 features a warehouse and distribution point that offers a wide range of high quality and professional products and equipment for the construction and renovation of buildings which include: insulation, waterproofing, electrical materials, dry systems, chimney, lumber, hardware, plumbing, safety, doors, windows, bathroom fittings, ducting and ventilation, roofing, hobbies, but also internal and external wall finishes, flooring, paneling, ceramic, porcelain, single and PVC.
The wholesale is furnished by important brand of the building sector as Weber &Broutin, Saint Gobain, Makita, Max Mayer, Tavar, Gyproc, Rockwool, Isover, and others. De Cinque Linear House is part of the DE5 group which operates in the building sector. It is able to offer a 360° service and lead the client reaching his goals in the building environment. The offered services are: purchase consulting, technical consulting, quotations, delivery service, design, installation/realization, building site supervision, cranes rental, wood and steel roofing, post-purchase consulting, warranties, commissioning.