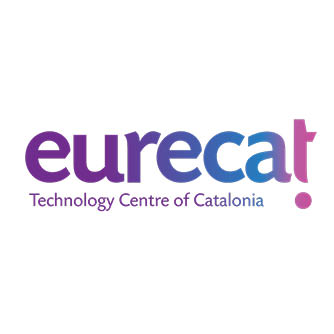 Role within the project
Leader of worksite air tightness activities
Indoor air quality and acoustic self-inspection techniques
Help in testing new sound sources from LSL
Providing in-house knowledge/techs on indoor positioning techniques and thermal measuring techniques
Eurecat is the major Technology Centre of Catalonia and the result of the integration, since the 1st May 2015, of the most important Catalan technology centers: Ascamm, Barcelona Media, BDigital and Cetemmsa. It provides the industrial and business sector with differential technology and advanced expertise, it offers solutions to their innovation needs and boosts their competitiveness in a fast-paced environment.
The range of services offered by the centre are primarily focused on: applied R&D, technological services, information technology consulting, highly specialized training, product and service development, and promotion and distribution of technological innovation.
Eurecat aims its services at all business sectors but especially at seven key strategic areas identified by the regional Research and Innovation Strategies for Smart Specialisation, RIS3Cat: Food, Energy and Resources, Industrial Systems, Design-based Industries, Industries related to sustainable mobility, Health Industries and cultural, experience-based industries.
Eurecat combines the experience of over 450 professionals, generating an annual income of €38M.
The new centre serves over a thousand businesses, participates in over 100 national and international R&D&i high level strategic projects, and has 36 international patents and 9 technology-based companies. It is made up of eight centres in Catalonia and one more in Latin America (Brazil).